Workshops!

EASA Workshops are the backbone of our summer events.
Explore what is going on in Sheffield below...



01 Wet Patch
Mary Holmes, Thomas Philips, Isaac Simmonds-Douglas
Gut Level, a queer community and collective, is preparing to re-open in a new venue. This workshop, facilitated by Queer Aided Design, will bring together EASA participants, Gut Level members and Queer Spatial Practitioners from across the UK to design and lay the groundwork for a Gut Level garden. A Wet Patch.
02 This Bothy Has Legs
Name Surname, Name Surname
A Bothy is (in Scotland) a small hut or cottage, especially one for housing farm labourers or for use as a mountain refuge. Join us in This Bothy Has Legs as we create our own, a transient Bothy that travels around the Peaks and Sheffield. A space to take a seat, share stories, chatter and more!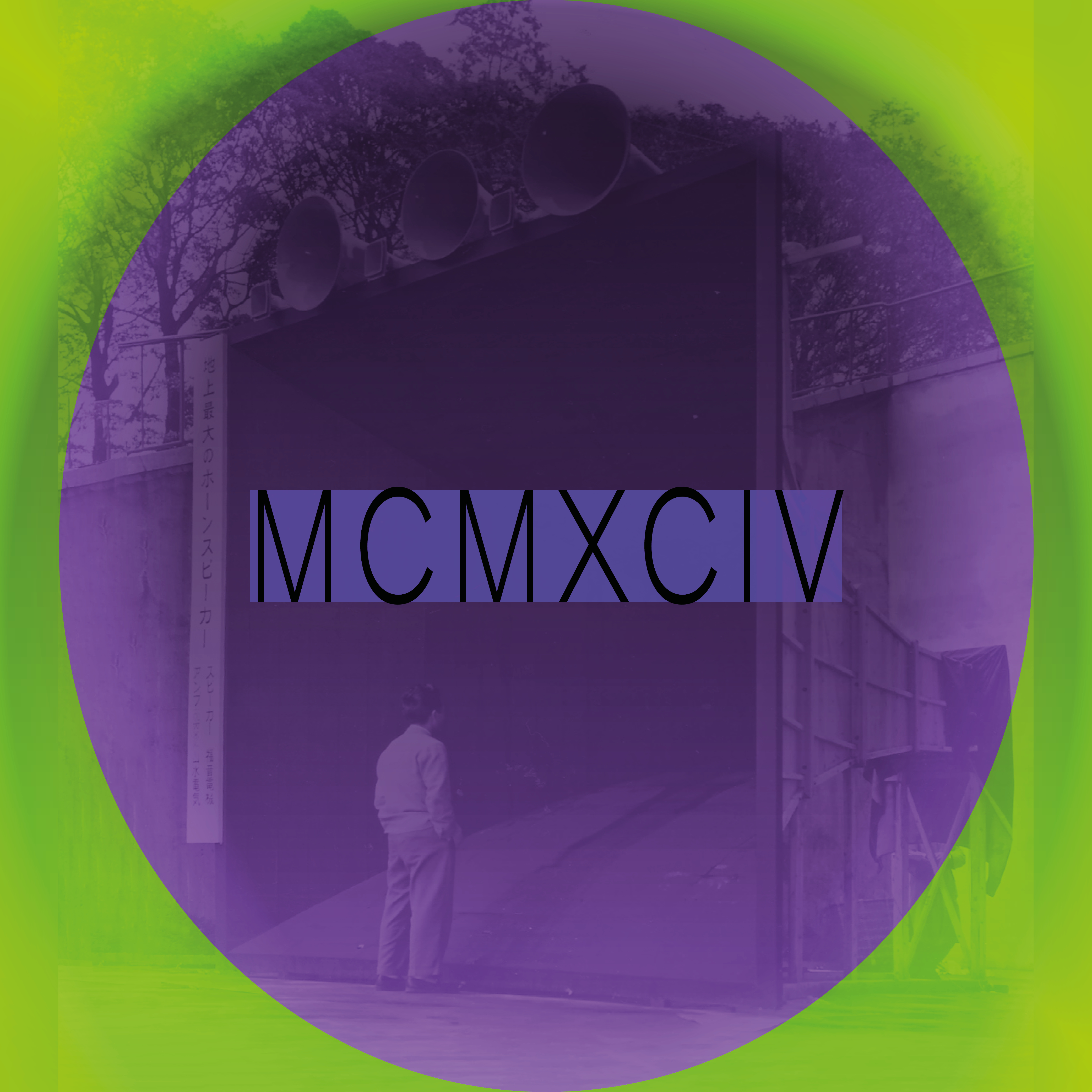 03 MCMXCIV (1994)
Joonas Parviainen, Anton Kiiski
MCMXCIV (1994) is a workshop about the power of music to bring people and communities together, and even change the legislation while doing so. During two weeks we will build our own modular sound system and set out on a quest to push the limits of accepted use of public space.
04 Under the Slab There is a Garden
(Naive Collective) Dagna Dembiecka, Konstanty Kosma Mikołajczak, Zuzanna Kasperczyk
Physically abandoned (lack of activity) and non-physically occupied (market speculation) Sheffield centre craves squatting actions. We propose a toolkit for reclaiming the city centre, and adaptation of one of the buildings to create a local activity centre hosting various workshop projects - in our case: intervention focused on farming/gardening deeds.
05 Pac-Mondo
Cecelia Vincent, Beāte Zavadska
Mondo Radio faces uncertainty in its streaming headquarters. Mondo must be ready-to-roam the Seven Hills (and beyond?). "Pac-Mondo" proposes to provide them a handbook of scenographies for their range of events, and to prototype these, then hand over a Pac[k]age for their journeys. This mix is supported by Mondo Radio.
06 The Assembly of the River Sheaf
Ella Prokkola, Siiri Hänninen, Seela Pentikäinen
The workshop examines our relation to the more-than-human world by identifying, mapping and representing the non-human stakeholders of the Sheaf, a buried river flowing under the post-industrial city of Sheffield. How to pay better attention to those, who produce the commons that make our world livable?
07 Toloka
Kate Kukelko, Masha Samagala, Taras Adamovic
TOLOKA is a wonderful tradition of letting others do the hard work for you, except this time we will be doing the hard work for others! We offer our individual time and labour as common resources to the communities of Sheffield and EASA. But don't worry, it will be fun, enriching and beneficial for everyone!
08 Heart Shaped Economy
Lin Halding Andersson, Kaisa Hjorth Kristensen
Heart shaped economy is connected to regenerative and circular economy and adds an emotional and reciprocal aspect. The workshop deals with clothing as an intimate scale of architecture by collecting 'gifts' in the shape of damaged or unused clothing from locals, transforming and repairing it and then giving it back.
09 Promenoodology Community
Gabriel Ogbonna, Nick Ulrich, Patricio Sota
Promenoodology Community explores how cooking stimulates engagement towards immediate environments and produce local activism. We are going to cook and eat in public spaces of Sheffield together with local actors. Our kitchen will host exchange and connect. Cooking will be our common mission and our achievements will be celebrated accordingly.
10 EASA Archive
Dorien Tulp, Angela Krstevska, Ahmet Can Karakadilar, Ourania Agoranou
The Archive's process of deconstructing the theme of commons will combine an assortment of diverse approaches, techniques and methodologies, stimulating a participatory model that is both collaborative and distinctly variable. This workshop intends to create a dialogue between the continuous commoning practice of EASA and the way it might impact and define further social dynamics.
11 Bricks of Old and New
Phoebe Nickols, Phelan Heinsohn, Sarah Resch
Our workshop defines skills as a common resource to be shared and celebrated. Looking back on the industrial history of Sheffield we will use bricklaying to examine how a decline in skilled trades affects the future of construction in the UK and Europe. Working with specialists our aim is to construct a beautiful and functional masonry intervention for a local group.
12 Chop Chop
Jack Prendergast, Finbarr Kinmonth Duerden
A construction workshop enacting a contemporary imagining of the nomadic 'bodgers'. The project utilises simple, quick, ad hoc construction techniques, using materials found on the Commons, to interrogate material and spatial models of ownership. With an aim of a renewed understanding of the material potentiality of the contemporary urban context.
13 Craft! Cultivate! Occupy!
Rose Miller, Anna Russell, Tom Slater, Emily Dan
In Craft! Cultivate! Occupy! we will set up a series of temporary plaster casting workshops in Sheffield. The pieces we make will culminate in a large collective plaster quilt that will occupy an urban space. The final piece will be of the city, for the city, made out of the city, disrupting the city and reclaiming the city.
14 D.I.O
Jakob D'Herde, Oscar Levy and Sara Dobrijevic
Let's take on responsibility as a community. EASA is not a hierarchy, but an open, horizontal assembly of individuals. We should not depend solely on the organisers to provide us with an unforgettable experience. EASA is something we build together as a community. Let's DIO, Do-It-Ourselves.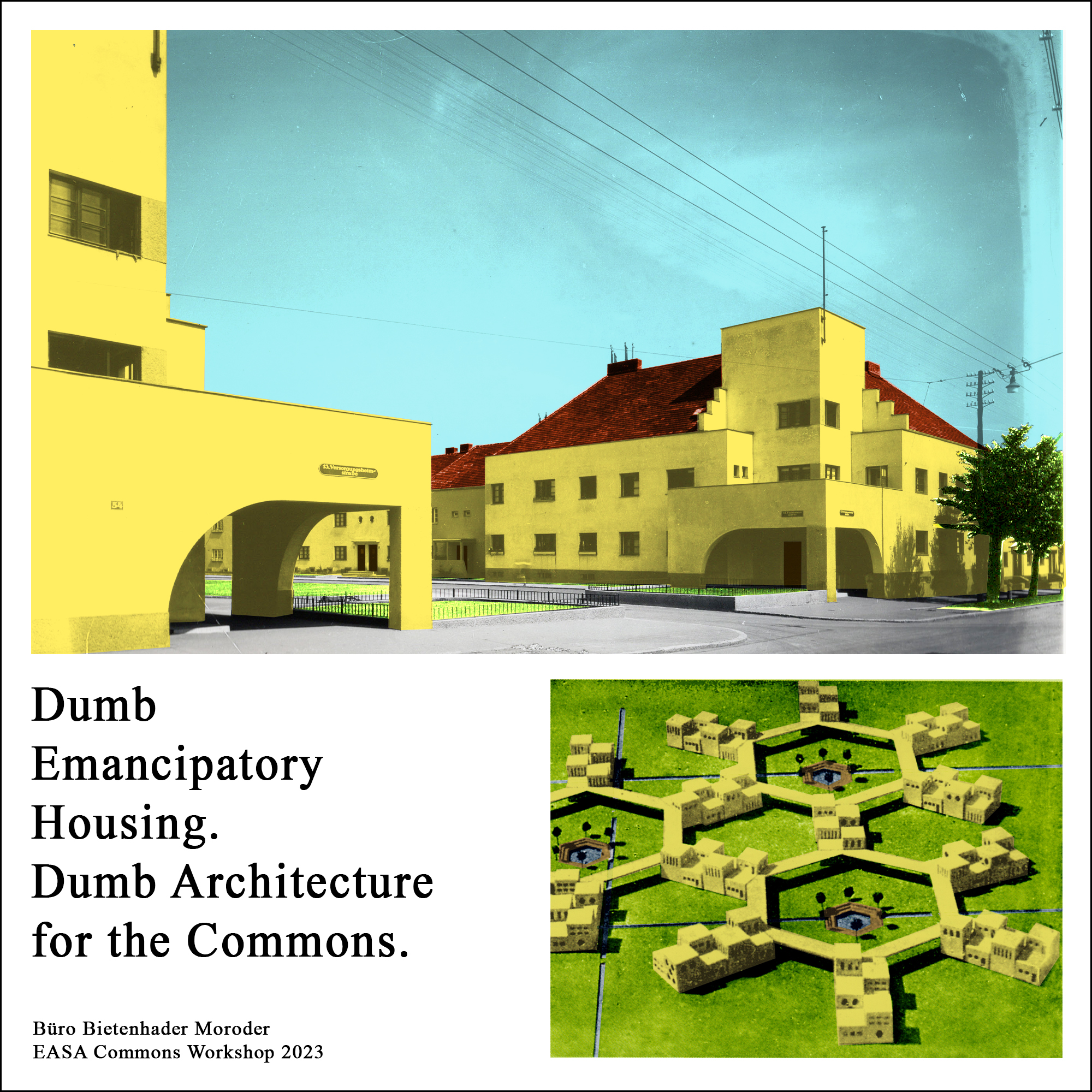 15 Dumb Emancipatory Housing. Dumb Architecture for the Commons.
Sebastian Bietenhader, Matthias Moroder
Common ownership demands its own architecture, its own formal articulation. Through re- reading the self-organized settlements of the revolutionary architecture of Red Vienna (1919-1934), we reclaim historical forms and aesthetics of non-luxury, non-individualized, non- bourgeois-parcellated, non-smart, non-good-taste common housing, that are so blatantly common that they are basically and greatly dumb.
16 EASA FM
Dorica Santos, Cecilia Aintila
EASA FM is temporary web radio broadcasting during EASA Commons in Sheffield. The radio is a platform to share thoughts and sounds. As a continuous media workshop EASA FM has no full time participants, but will invite both locals and easians to contribute.
17 EASA Wasn't Built In a Day
INCM Riflessi
When such a community is living together, something magical happens. EASA spirit is an indescribable feeling which shapes us, as we all feel an atmosphere of unity and community. This is a workshop focused on capturing a sense of community and curating the collective togetherness we all experience, as well as creating a guide on becoming active participants of EASA's continuity.
18 The Gift
Pablo Fillit, Julia Spirig
The Gift is a workshop aiming to produce a tapestry-like carpet which is based on a collage drawing reflecting an on-site critical mapping of ownership in the city and hand it over to the council as a gift. Mind the gap on which you stand.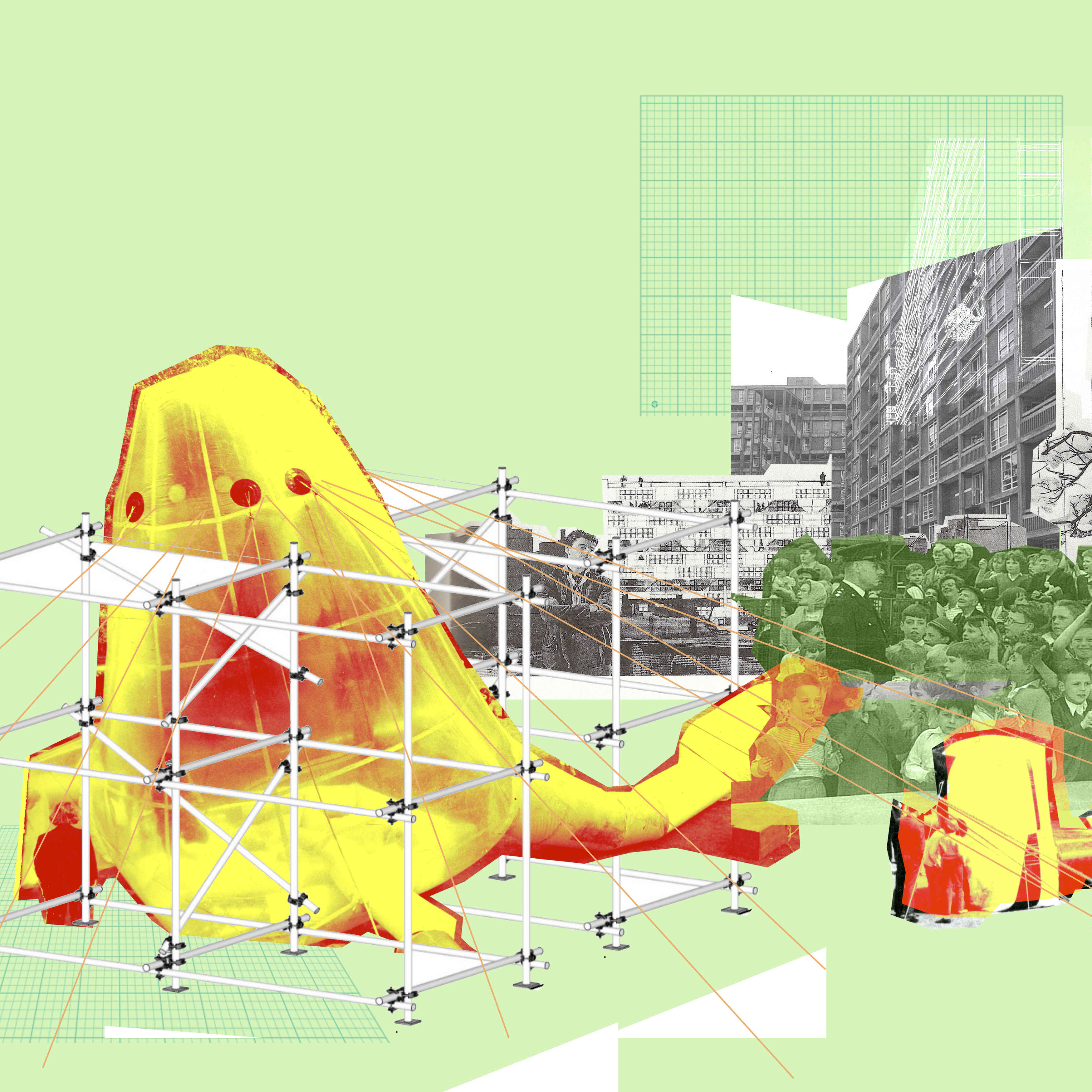 19 Inplaytables
Alessandro Columbano, Anna Parker
Play informs your everyday through moments of fun but cities have evolved to control onwhere we can play freely. Inplaytable will become a form of resistance to this control - drawing on the legacy of Action Space, a local 1960's arts lab, to combine inflatable structures with free play and craft to experiment with forms and take them out across the city.
20 P.I.M.P.S
Luka Smišek
We want to make commonly owned furniture out of privately owned or unwanted one. Is it possible to create commons and the feeling of common ownership through objects? The rough "hypothesis" (that we will test) is that, with objects that have fulfiled their purpose within one person's possession, the feeling of personal ownership gradualy disappears.
21 Play(a)
Andrea Ortiz de Zarate, Laura Bucero, Quique Cilleruelo
Play(a).ark is an endosymbiotic ecosystem of spatial-temporal interaction for the contextualized reproduction of knowledge commons. The pneumatic structures form thresholds that will sequentially immerse the visitor in the atmosphere of Benidorm and inhabit the archive in a retrospective exercise in a state of the present continuum where perceptions shift between the realms of the physical and the digital.
22 Primary Structures
Kateřina Krupičková, Martin Zwahlen
Primary Structures is: a tool that helps local communities to appropriate a free space; a cooperation between the plants and the people; a flexible structure that can be expanded or reduced; a simple intervention that creates the basis for further projects.
23 Propagating Commons
Ioanna Athanasia Kouli
—
24 Umbrella
Jonne Van Roy, Annika Annala
In this workshop we continue the tradition of creating an EASA magazine called UMBRELLA. We are exploring the topic of sharing information as an act of commoning. The aim is to understand visual information as a power tool and to have fun in documenting EASA, locals and not-so locals.

25 Walking / Reading
Liam Healy
This workshop will research relations of repair, access and stewardship in the commons and culminate in a series of research publications that will problematise a (re-)enacted or (re-)designed 'mass trespass' by moving in various ways from Sheffield to Kinder Scout in the Peak District.
26 XANTHO: Space Nursing
Augustas Lapinskas, Emilija Rakutienė, Lukas Jusas
Aim of Space Nursing for EASA Commons is to actualise Waste-Space in Sheffield as an overlooked type of urban commons and expose its problematics, countering stigmatisation that reproduces disengagement narratives and therefore serves market speculation and exploitation of commons. Over the two weeks we expect to have explored and demystified several "Urban Wastelands" of Sheffield, installed 4 - 6 Nurseries and greatly expanded Space Nursing Archive, which, if provided enough care, might develop into other exciting forms of being, much like our beloved Lichens.
27 XENO
Alexander Groiss, Paul Schurich, Roxane Seckauer
IMPLEMENTING THE NECESSARY INFRASTRUCTURE AND SEARCHING FOR NEW WAYS OF BEING TOGETHER. XENO proposes to develop praxis out of necessity, to start at the beginning again, building the primitive hut of living together by finding a space and making it hospitable in the ruinous landscape of 21th century urbanity. Key activities include loitering, finding, cooking, sharing food, eating and drinking.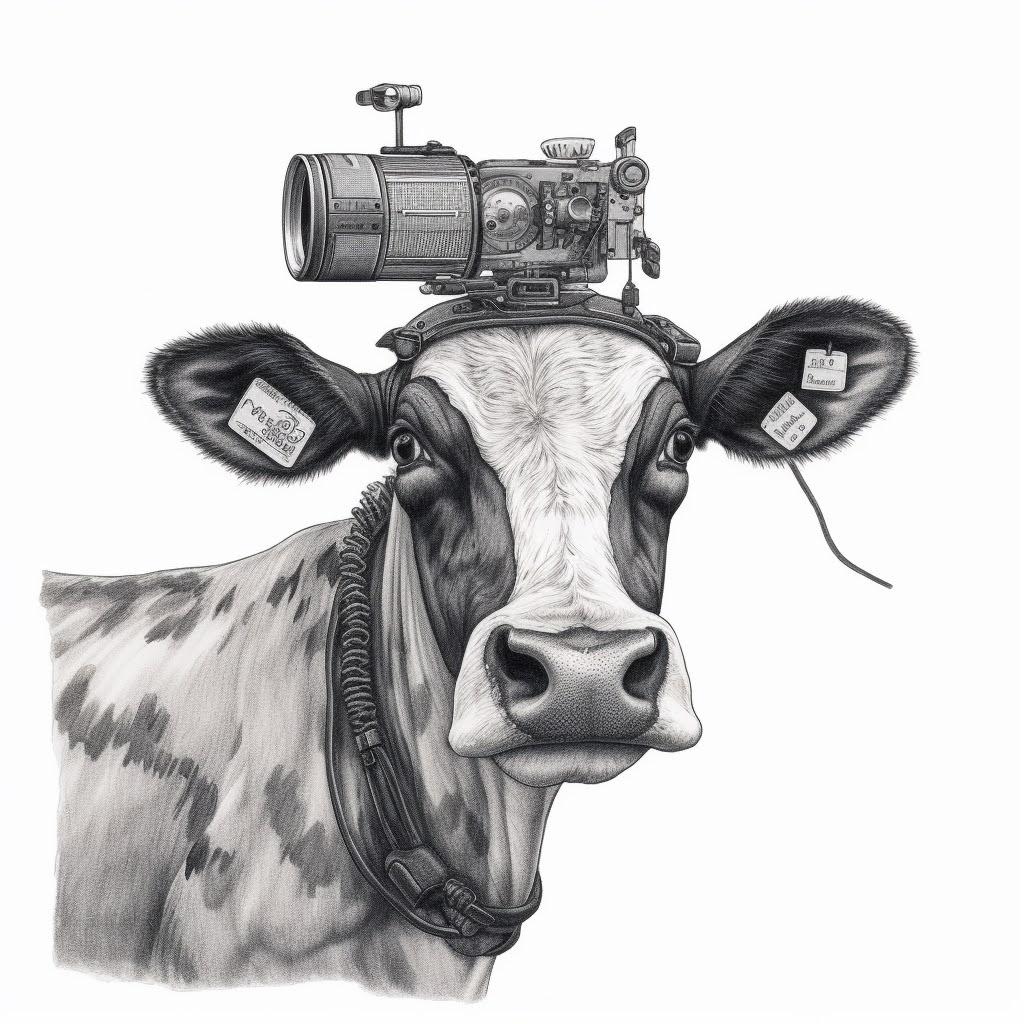 28 EASA TV
Vasil Todorov
EASA TV deals with many different things, and architecture isn't one of them. It is a workshop tasked with documenting life during EASA and the many crazy things that happen when hundreds of students gather under the same roof — both literally and metaphorically. We also make really bad jokes no one laughs at and we don't take ourselves too seriously. This year's edition will come with a little twist.